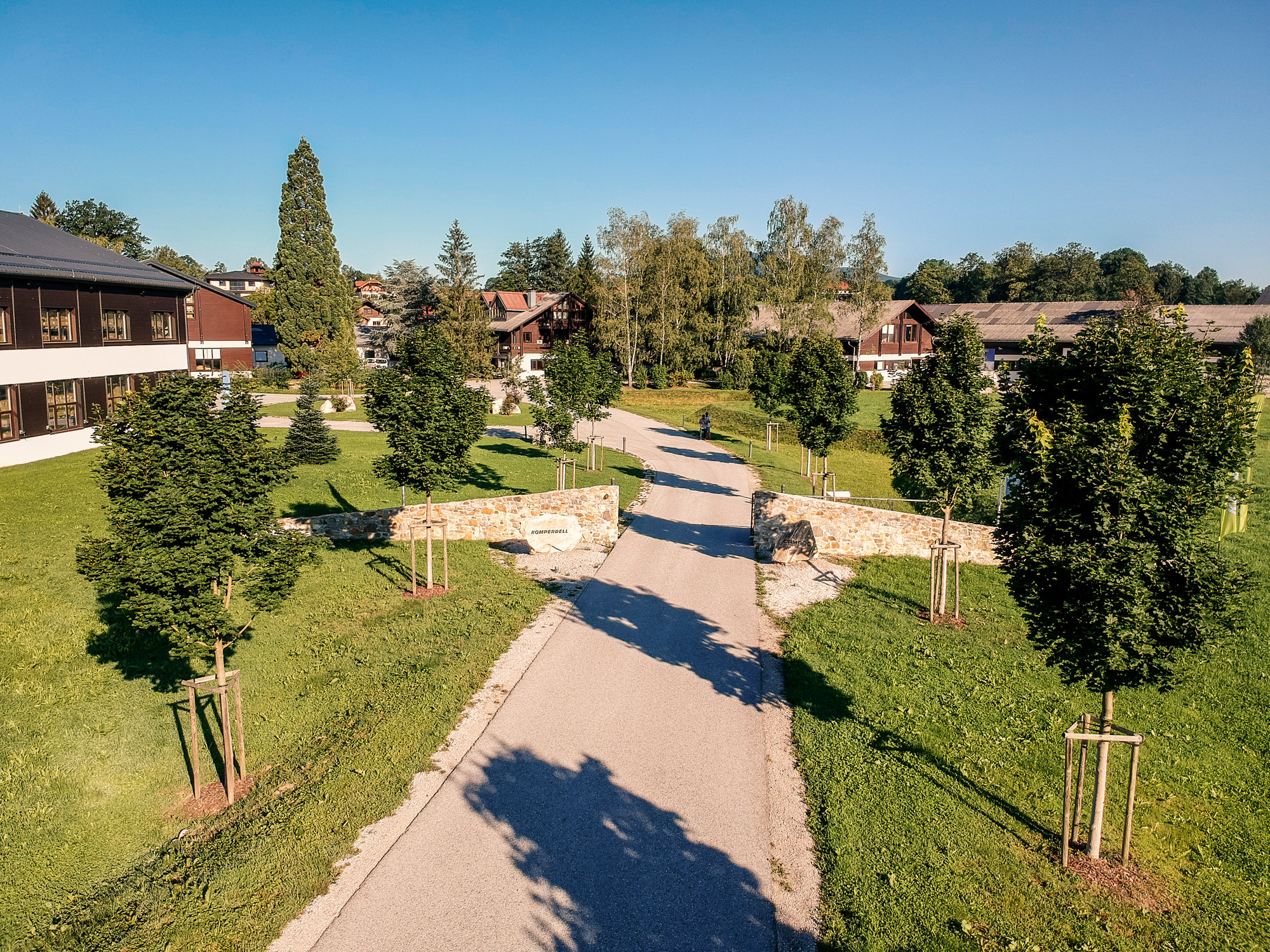 Highly impressive quality – 100% made in Austria

Company history

For almost 100 years as well as nowadays every single Komperdell pole is produced in our own factory in Austria.

We truly stand for innovation, extraordinary service and a conscious approach to our environment. Simply a traditional company since 1922!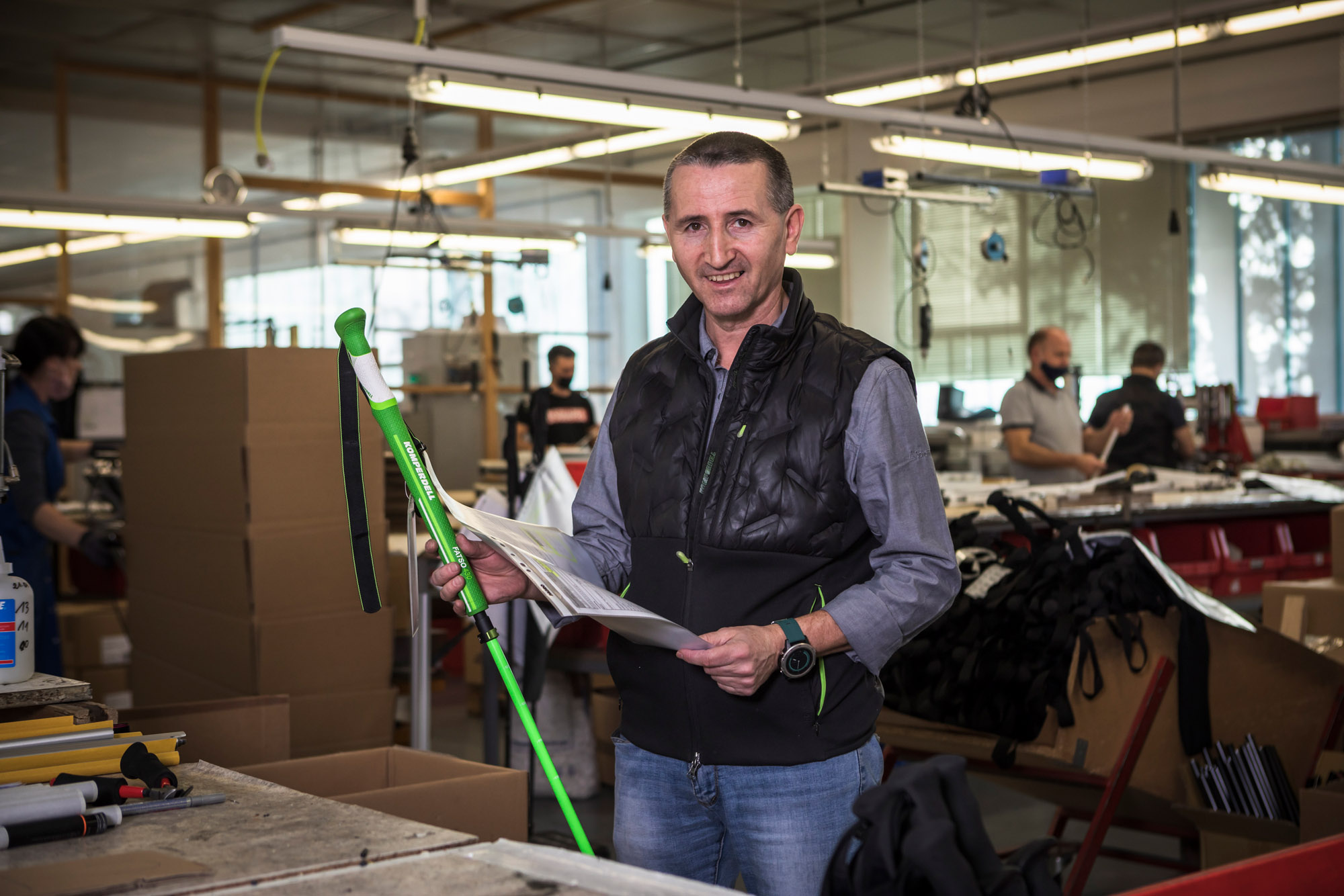 2021
Full delivery capability
The way out of COVID-19 – a new year with COVID-19 is on and we are increasing production up to a 2-shift operation to cover the enormously increasing demand for outdoor goods. We are running at full capacity and are able to supply our customers steadily. The diligence of our employees pays off, which makes us feel very positive and let us look forward to an optimistic future.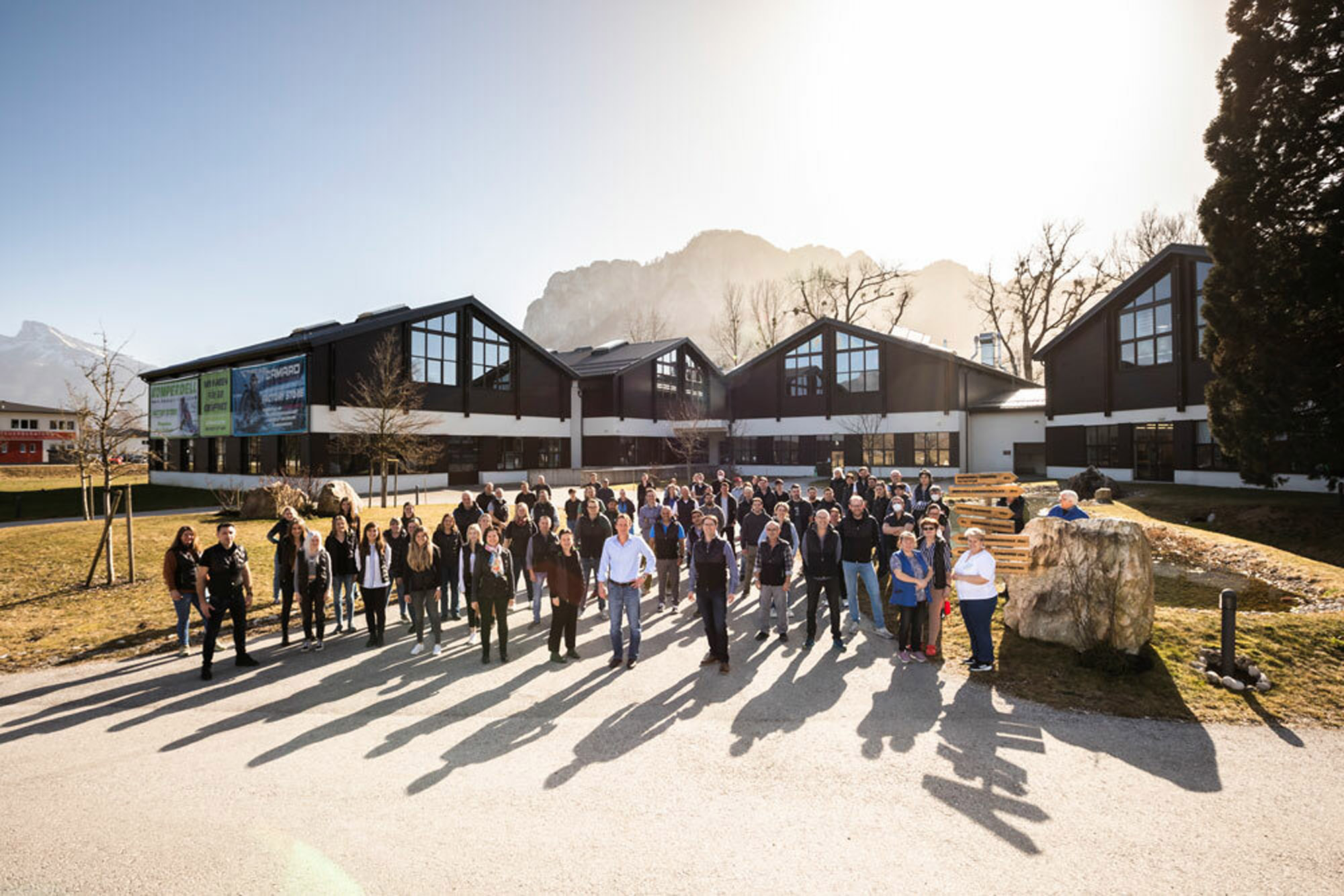 2020
COVID-19 Crisis
In spring 2020 the COVID-19 crisis began. Thanks to long-term supplier relationships and private savings of the Roiser family, our everyday work including production continued to run smoothly. During this time "100% Made in Austria" became even more important and meaningful which lead to a significant growth in our industrial business. Our high-quality poles manufactured in the heart of "Salzkammergut" allowed us supplying our customers in time and reacting fast and flexible to incoming orders and special designs.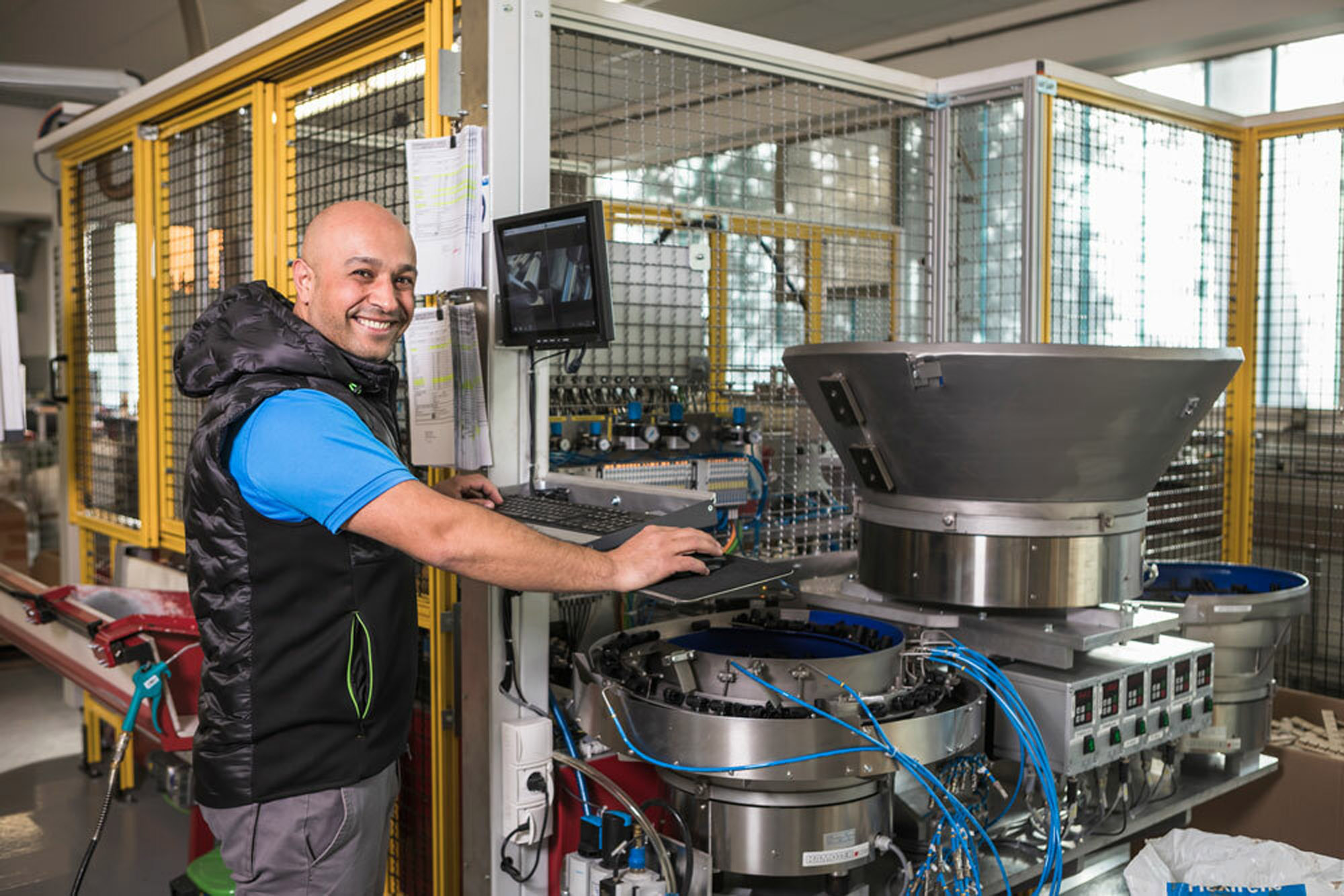 2018
Enlargement of the telescopic department

The telescopic department expanded. The great commitment and ambition of our employees played a very important role, as it was designed by our employees themselves. Furthermore, investments in the machinery park were made constantly, which was the only way to obtain an environmentally friendly and state-of-the-art production process with our location at Lake Mondsee/Austria.

12 / 2015
Modernization and expansion of the production plant
In addition to the rebuilt assembly hall, a new 14-metre high varnishing area as well as three raw material storage halls were built. In total the production area had more than doubled. The production area including warehouse got expanded by almost 5,500m². At the end of the year, only 6000 pairs of poles were produced less than the year before, supplies kept well.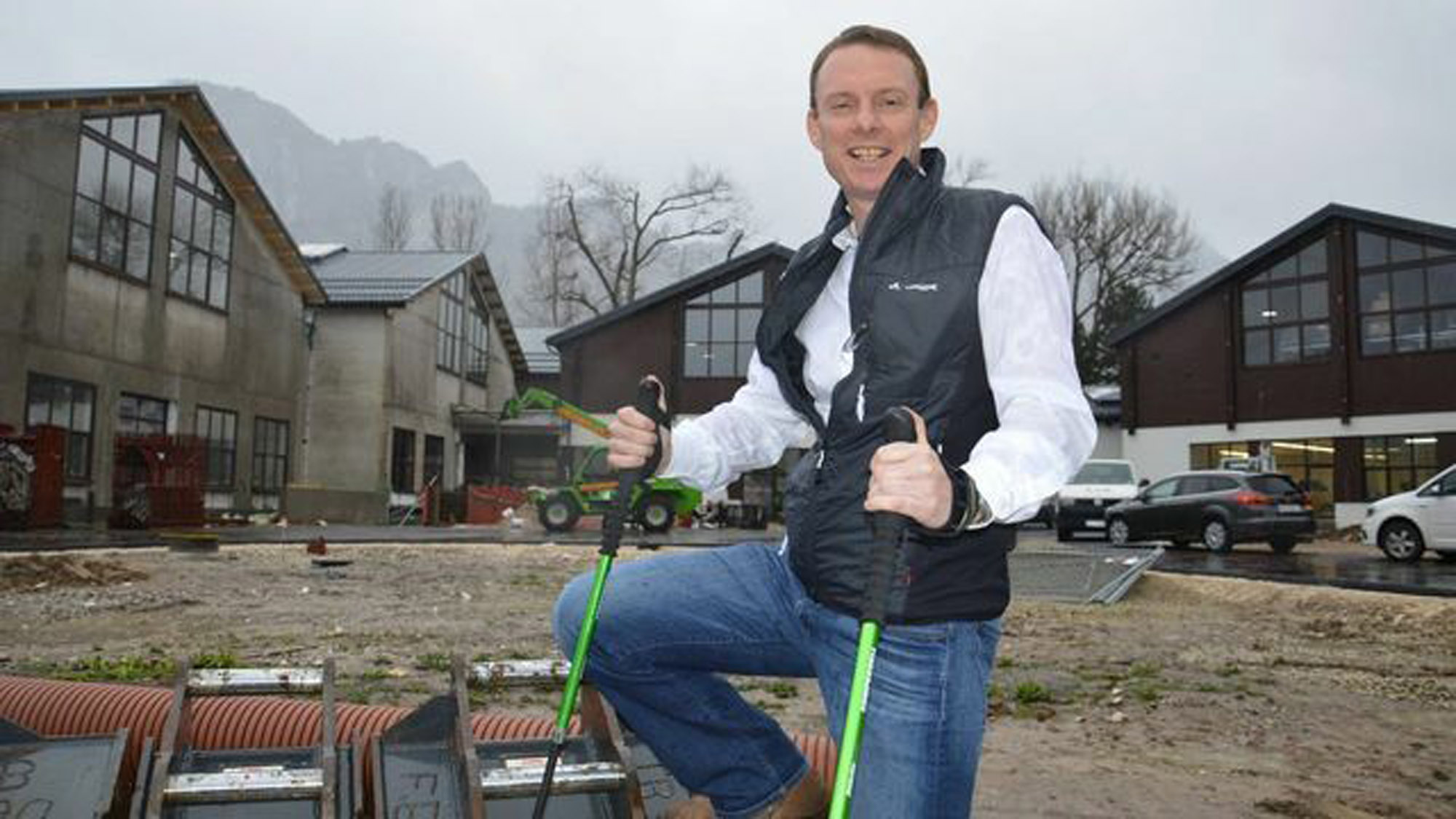 4 / 2015
Re- and new construction

In March, Mag. Thomas Roiser presented the first building plans to the authorities. The negotiation was shortly after Easter, construction started in May. The goal was clear, we did not only rebuild the plant but also modernized it at the same time. Therefore we built five halls and invested 7,5 million euros into it.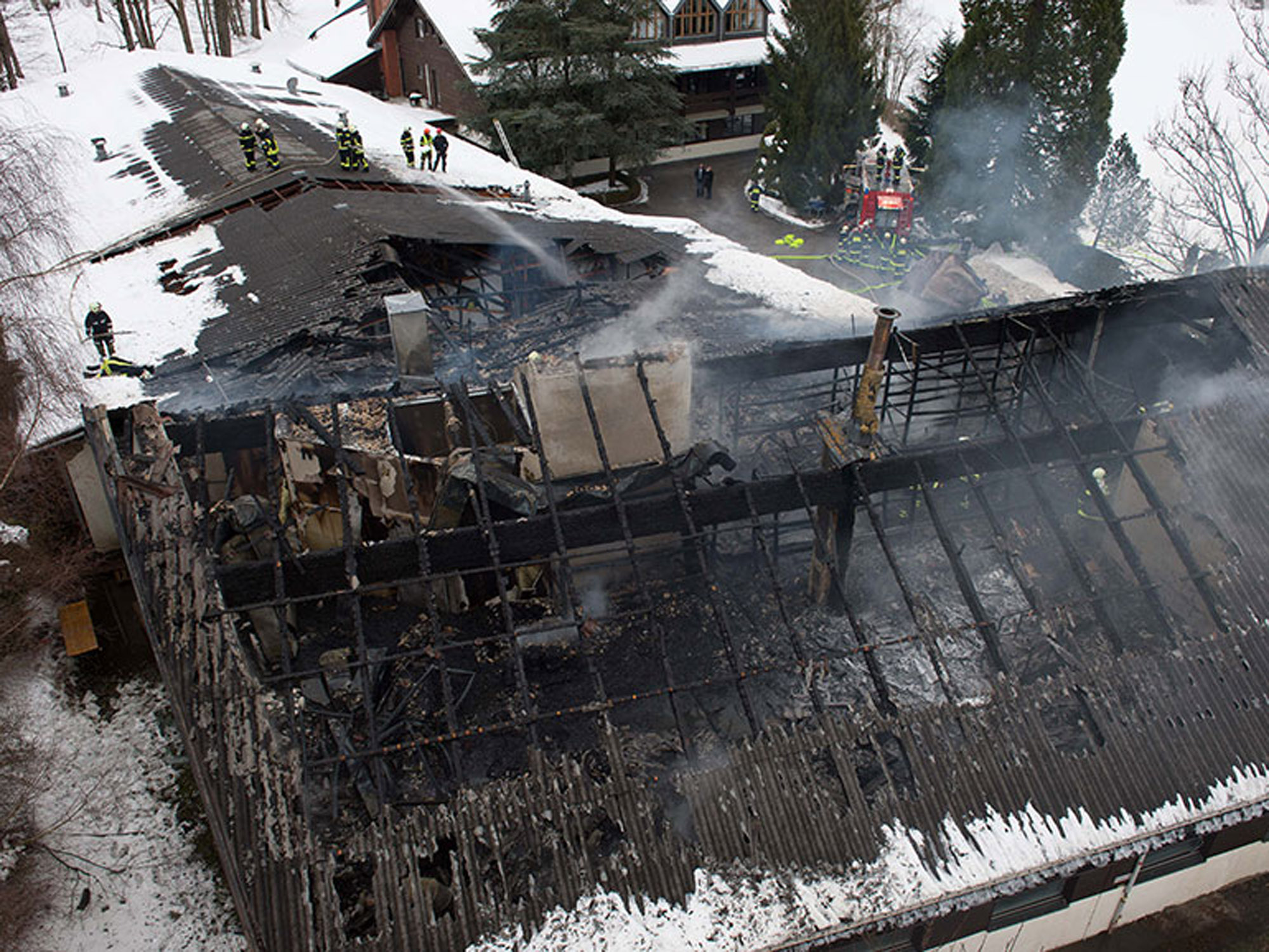 2 / 2015
Major fire in the production facility
A major fire shut down the production plant for a moment. The shift was about to start, the first workers were already on site, when the fire was spotted at exactly 05.54.05. a.m. Only one day after returning from the largest sporting goods fair – the ISPO in Munich – the fire destroyed a part of the pole production site. A two-storey hall burned out completely. A second one was destroyed at 40%. The fire was caused by a technical defect and amounted to a damage of several million euros. However, a large part of the production was able to continue. It quickly became clear that the plant will be rebuilt. Due to the production volume we had to outsource the varnishing work to five companies and deliver the poles up to the Aosta valley. Additionally, several halls in the region had to be rented for storage. After ten days we started with our production again.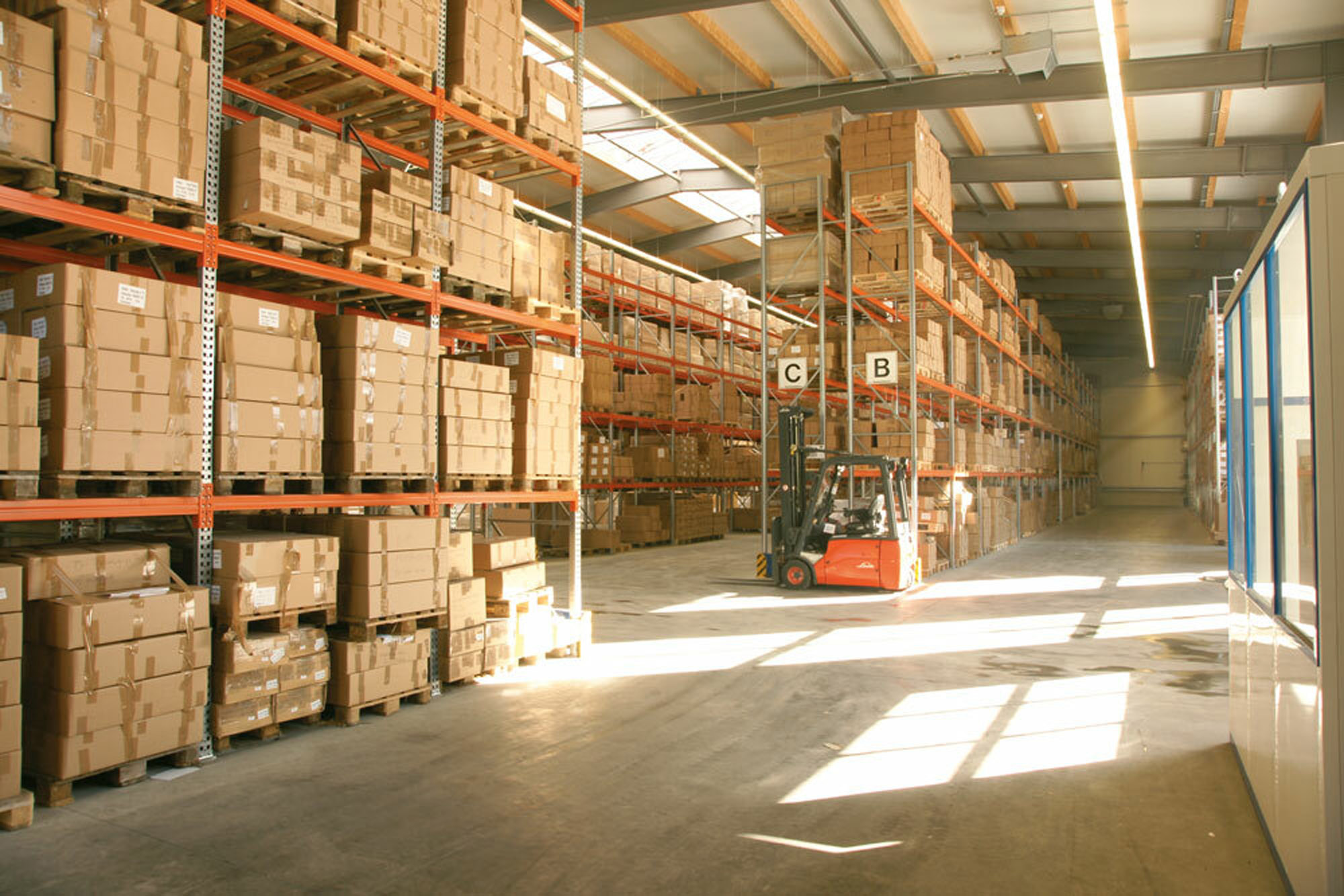 2008
Construction of a new logistic centre
During the financial crisis in 2008, the demand for our products increased and required a new logistics centre at lake Mondsee. With the construction of an additional logistic centre in Burgau/Mondsee our floor area has tripled. At the same time we created apartments for employees to offer them affordable living if they are from further away.
2007
New establishment in the USA
We were pleased to achieve great sales success with our products overseas and established a own branch office in Kent/Washington USA due to logistical reasons. The offices were set up and beside the existing sales staff three new employees got hired to react even faster to customer requests and deliveries.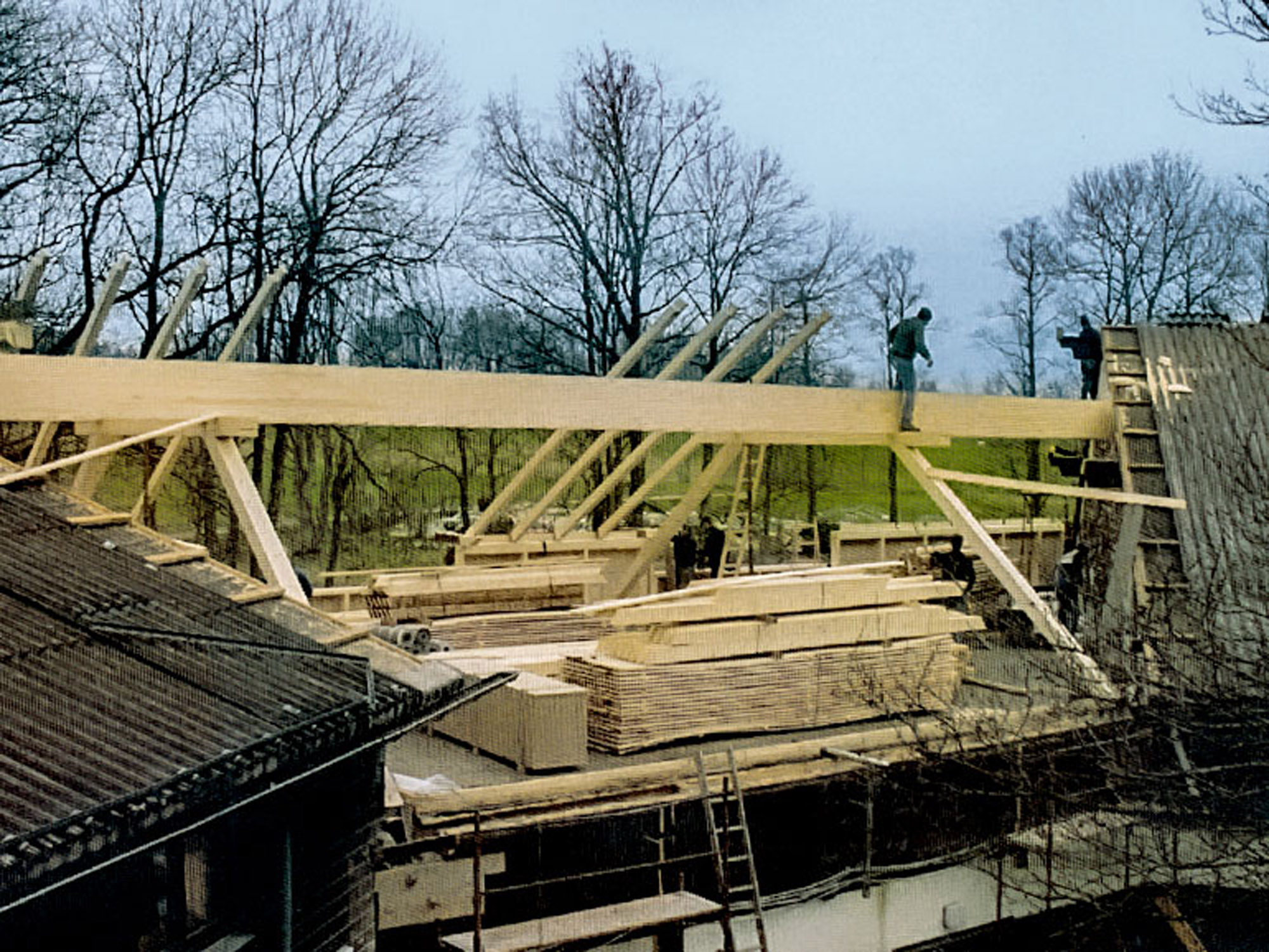 2006
Expansion of the administrative wing
KOMPERDELL was growing steadily and represented its products all over the world. Therefore the administrative wing for marketing, sales, procurement, trade fair and event management got expanded. In addition to production, our company headquarters at lake Mondsee also houses development, design, marketing, sales and procurement. This enables us to manufacture individually and quickly and offer an unbeatable service for our retail and industry customers.
2005
New sales market: USA and Canada

Thomas Roiser's hard work payed off, North America was the largest market in 2005 and hence the first sales staff for KOMPERDELL USA were employed.

2004
Enlargement of the production site by 5,000m²
A new building was planned to enlarge the production site by 5,000m². The doubling and completely rebuilding of the KOMPERDELL facility was covered by an investment of 25 million Schilling. The result was a completely new production site with the most modern machinery park which was a big step forward towards an even faster production. For the first time in history Komperdell produced almost 1 million pair of poles (997,000).
2001/2002
Enlargement of the operations building
CAMARO was growing steadily so also the operating plant had to be expanded to create new storage facilities.

2000
Entry into modern age
At this time, KOMPERDELL produced to 80% for other brands, only 20% of the poles were sold in the name of Komperdell. Since branding became way more important, the first computers for the marketing department got purchased. From now on, the focus layed on an own KOMPERDELL brand collection as well as a growing technological future with permanent innovations. However, the industrial business has never declined because we put a lot of service and heart and soul into our customers products. Ever since we do not just want to satisfy our customers, we want to excite them again and again!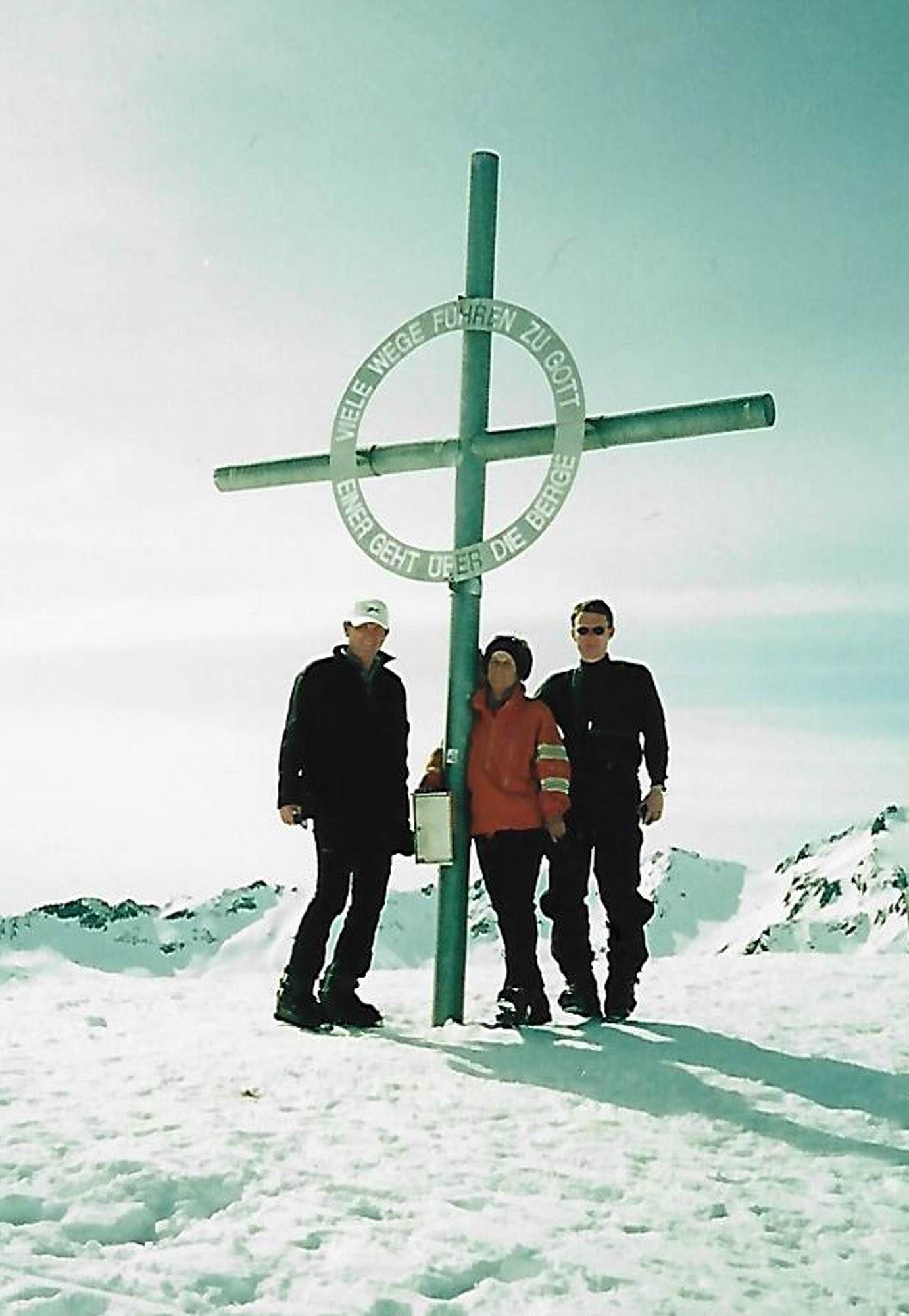 1999
Complete management handover to Thomas Roiser
Erich Roiser handed over the whole management of CAMARO and KOMPERDELL to Thomas Roiser. The similarities remain, even if certain themes differ. From now on, Erich Roiser dedicated himself more to Komperdell Golf and his son successfully lead the company together with a young, sports-loving team into a new future and, above all, expanded business relations overseas.
1997
Change of generations
Thomas Roiser brought a breath of fresh air into the company when he joined his father in managing the companies CAMARO and KOMPERDELL in 1997. Growing up in a sports-loving family, where many things revolved around business, he got to know the habits of sports industry at a young age.
1991/1992
Expansion in Mondsee
Due to a constantly increasing production volume, the space became too tight and hence the warehouse and shipping department was expanded many times over. An important step towards an even more conscious approach to environment was switching to water-soluble varnishes! We stand for a conscious and sustainable approach to the environment, which is why our production works with non-toxic and partly recycled materials, as well as the most environmentally friendly production processes with most modern varnishes and production facilities.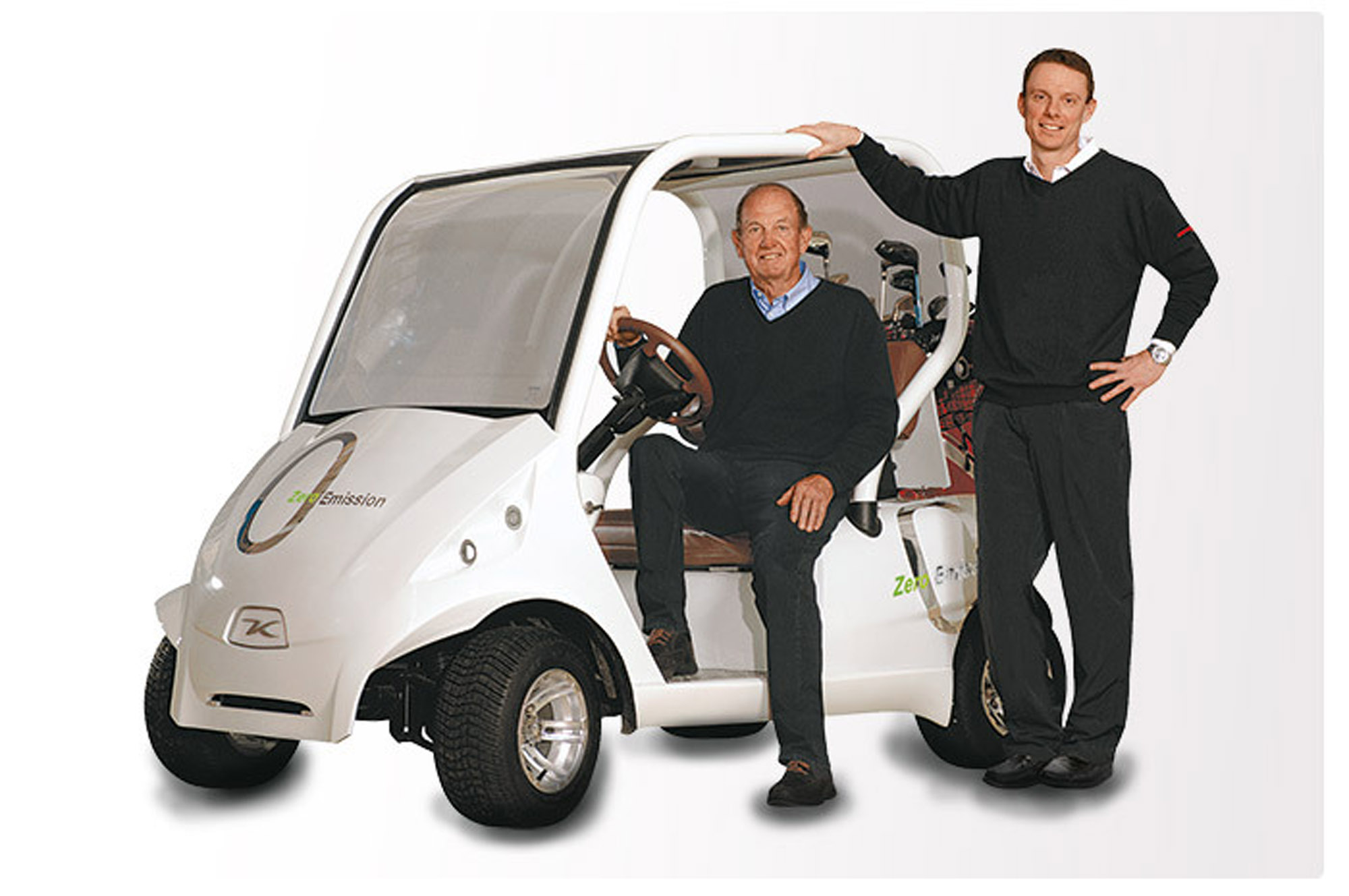 1989
Foundation of KOMPERDELL GOLF
KOMPERDELL Golf was founded out of joy and personal interest by Erich Roiser as well as to balance the business. Hereby, the pole factory was a great advantage as KOMPERDELL processed approx. 500,000 graphite tubes of various quality for alpine and hiking poles. This know-how was essentially for the production of golf clubs. Erich Roiser's enthusiasm for golf was stirring – even today it is still a concern for us to develop and improve our golf products together.

At the same time, we started manufacturing ski poles for almost all leading ski brands of that time such as Head, Fischer, Kästle, Hartskis...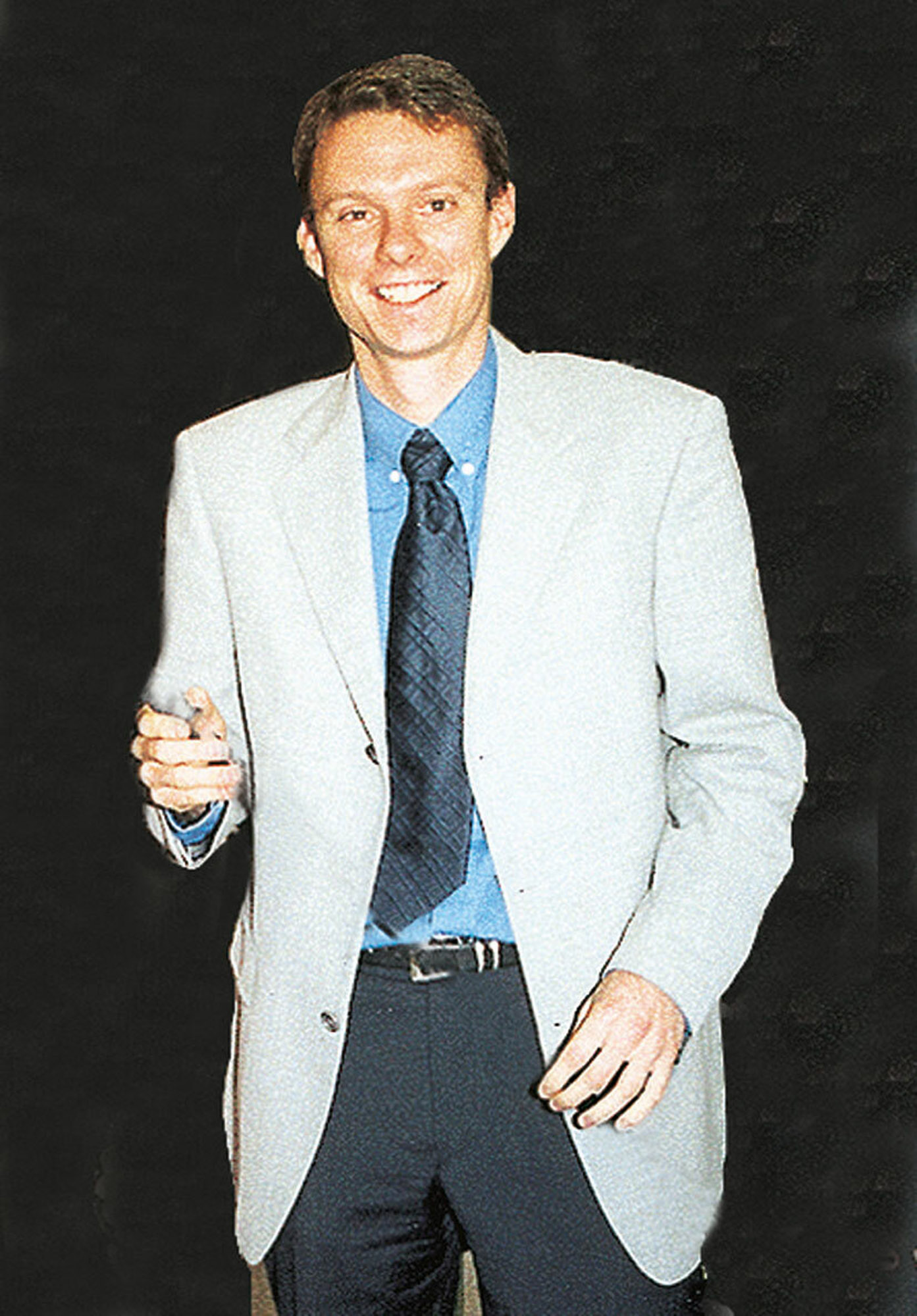 1987
Thomas Roiser follows into the footsteps of Erich Roiser
The youngest son of Erich Roiser, Thomas Roiser, started working in the company. On his first trip with a 130kg luggage to the American trade fair SIA, he immediately took up the opportunity to build up the market overseas.

1986
New establishment in Germany
Our German branch office in Freilassing to service the EU market was founded. More and more of our products were exported abroad. The export quota at that time was already 80%. Thanks to good contacts, we became international relatively quickly and the branch enabled us to deal with other countries even faster.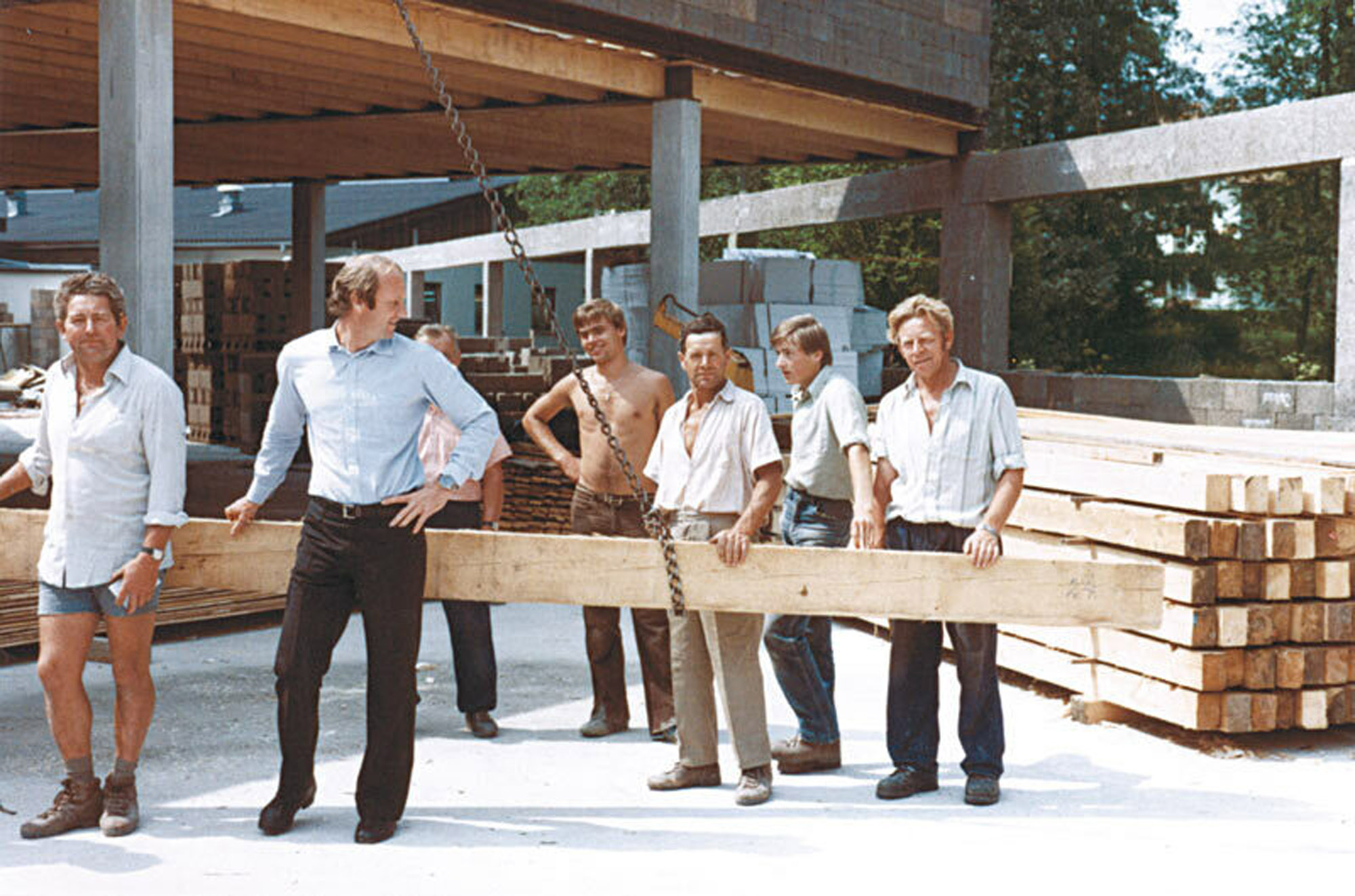 1984
The company buildings grow
The company headquarters was growing over the years in proportion to the number of employees, which in the late 1980s amounted to 50 people. Today, KOMPERDELL employs around 200 people and produces over 1,000,000 pairs of poles per year.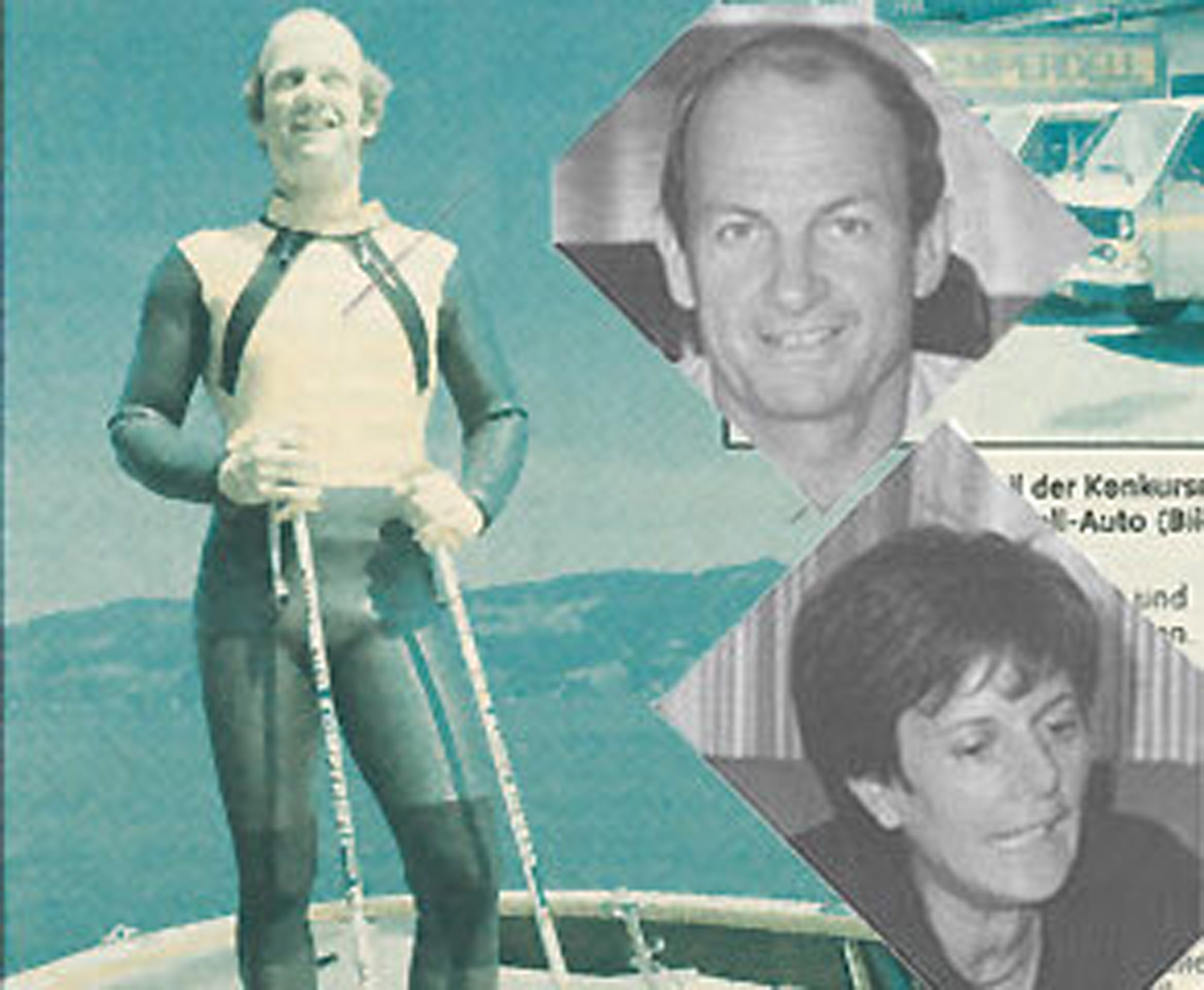 1983
The family Roiser (CAMARO) took over KOMPERDELL
Mr. Erich Roiser took over the company KOMPERDELL since the family Bednar had financial difficulties. Until 1983 only active in water sports, the successful company CAMARO was looking for a counterpart to the summer-focused business to establish a second mainstay. Thus, the production of KOMPERDELL got relocated to St. Lorenz near Mondsee in the beautiful Salzkammergut. The traditional family businesses were brought together at this location and can still be found there today. KOMPERDELL was completely modernized and repositioned. An investment of 20 million Schillings in the machinery park created the world's most modern stock production at that time. KOMPERDELL developed into a technology leader in the sector of skiing and telescopic poles on the international market. Of course, environmental protection already played an important role at that time. Great emphasis was placed on integrating the factory buildings with a production area of 5000m² harmoniously into the landscape.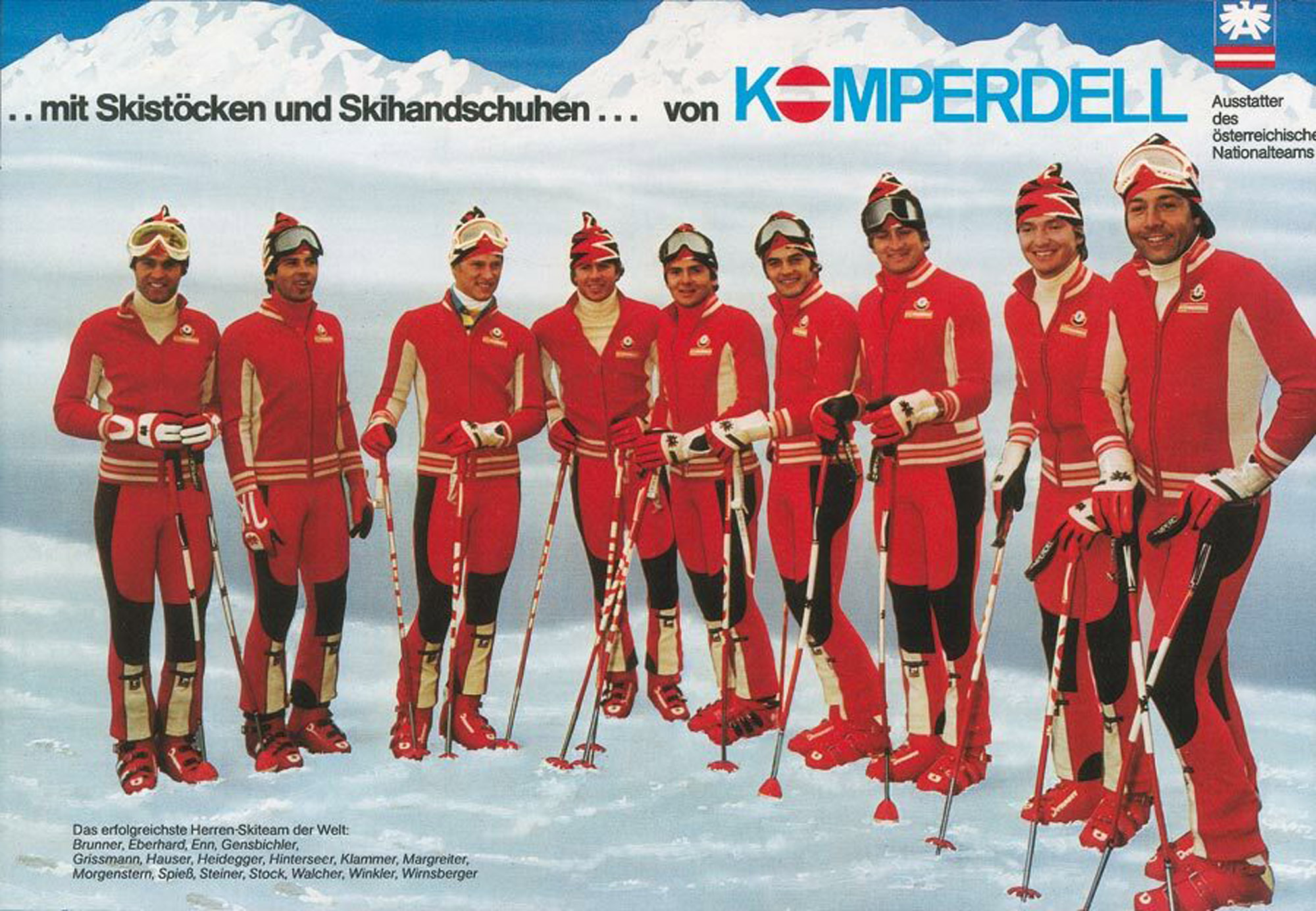 1976
Olympic winter games
The Austrian success story continues: Franz Klammer wins gold in downhill at the Olympic winter games in Innsbruck – of course with KOMPERDELL poles. With 25 downhill victories Franz Klammer is the most successful downhill racer in world cup history ahead of Peter Müller with 19 victories. He won all classic downhill races, he even won the Hahnenkamm race in Kitzbühel four times, the Lauberhorn race in Wengen three times and at Saslong in Gröden four times. 1975 he won in Wengen with a record lead of 3.6 seconds. KOMPERDELL also became exclusive material supplier of the Austrian ski pool, as well of many more leading international skiing nations. We established ourselves as the most successful brand in racing!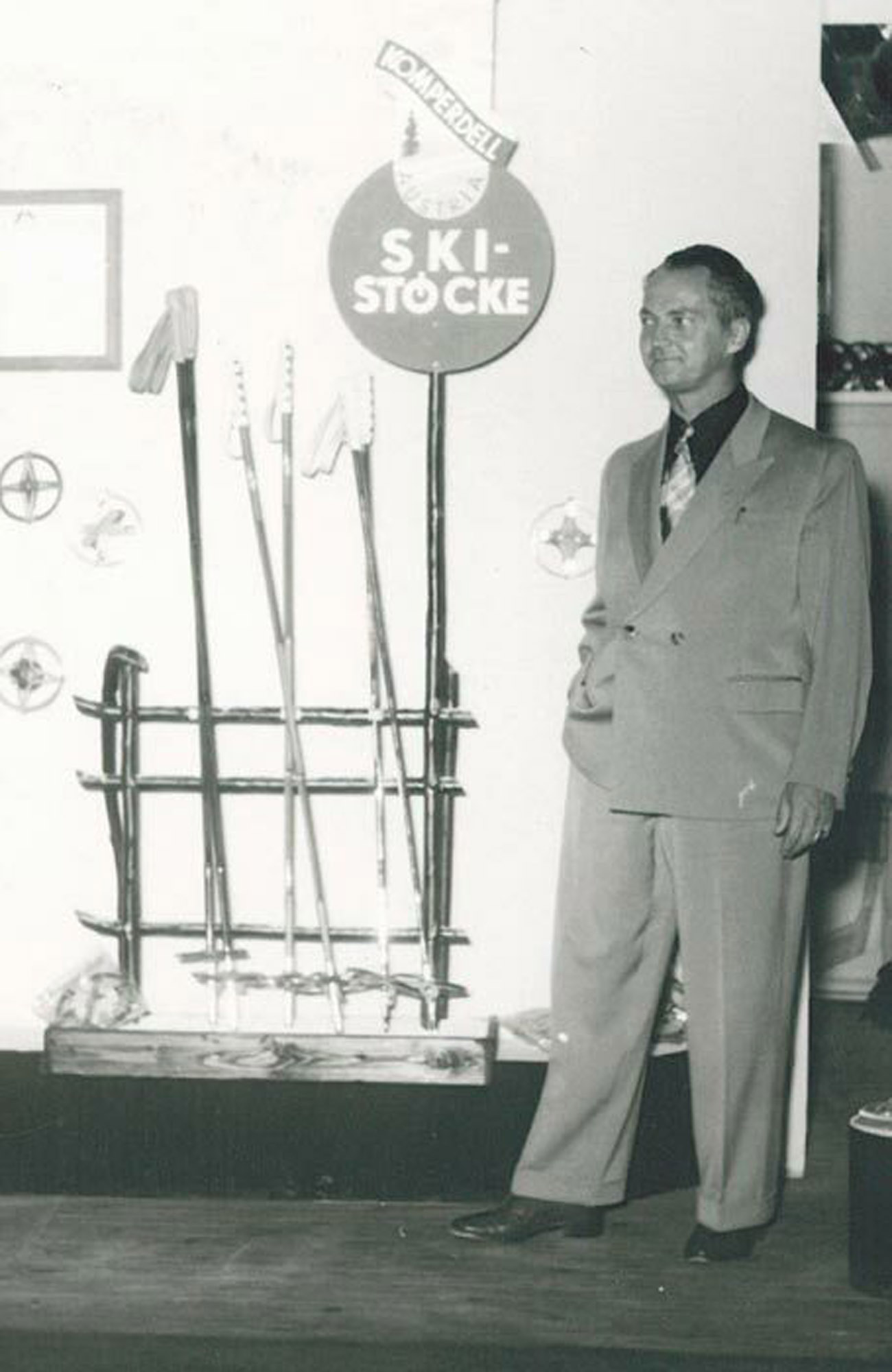 1970
More than 150.000 pairs of skiing poles
Production output increased steadily and in 1970 KOMPERDELL produced more than 150.000 pair of skiing poles per year for the first time in history. As aluminium gained more and more importance, steel and wooden sticks got replaced by this much lighter material.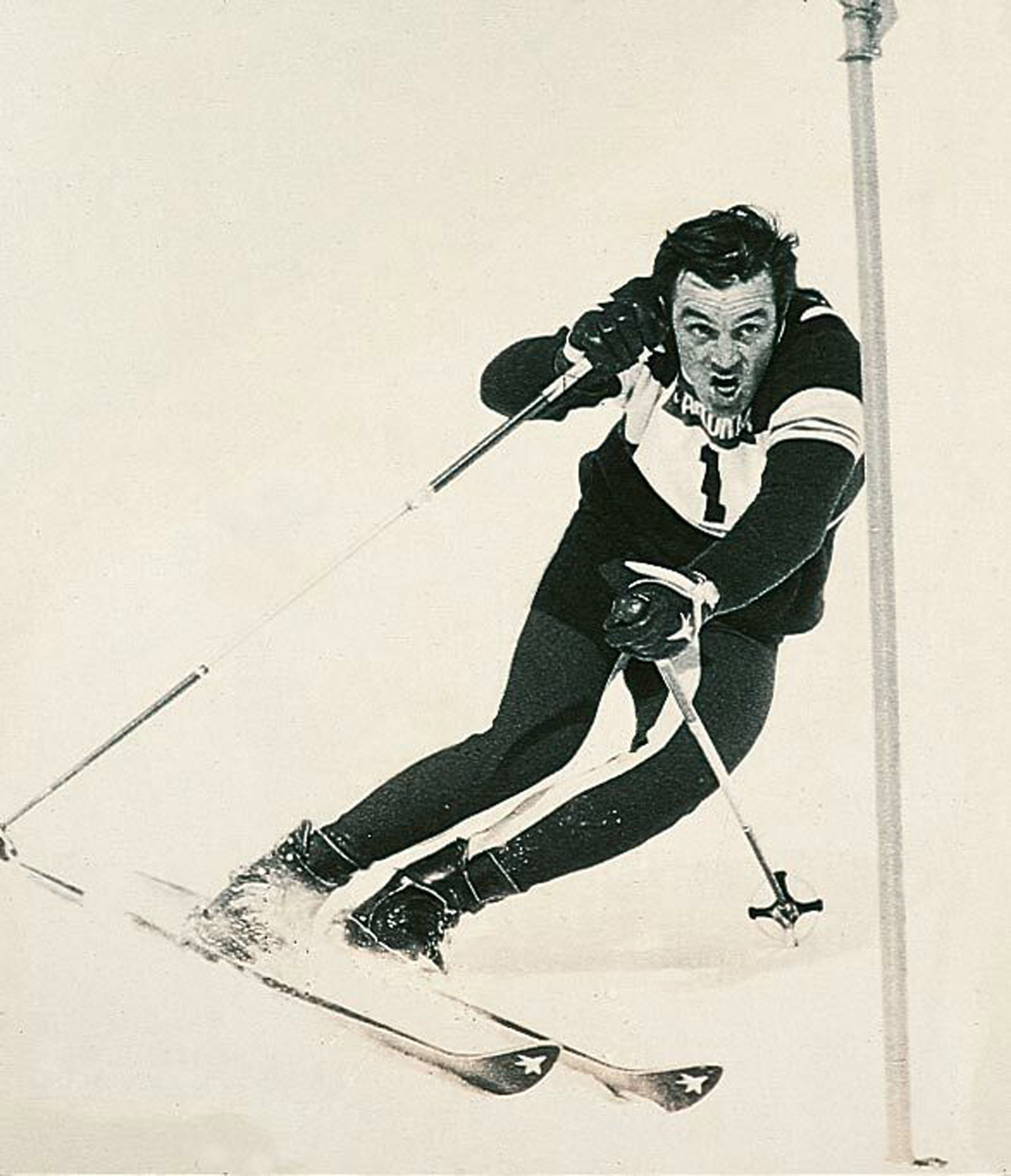 1956
the black flash from Kitzbühel
Toni Sailer, the black flash from Kitzbühel, won at the Olympic games in Cortina. With the new KOMPERDELL steel poles, he achieved gold in the disciplines downhill, giant slalom and slalom. The longstanding amicable connection to KOMPERDELL remained throughout his life, even as an enthusiastic golfer.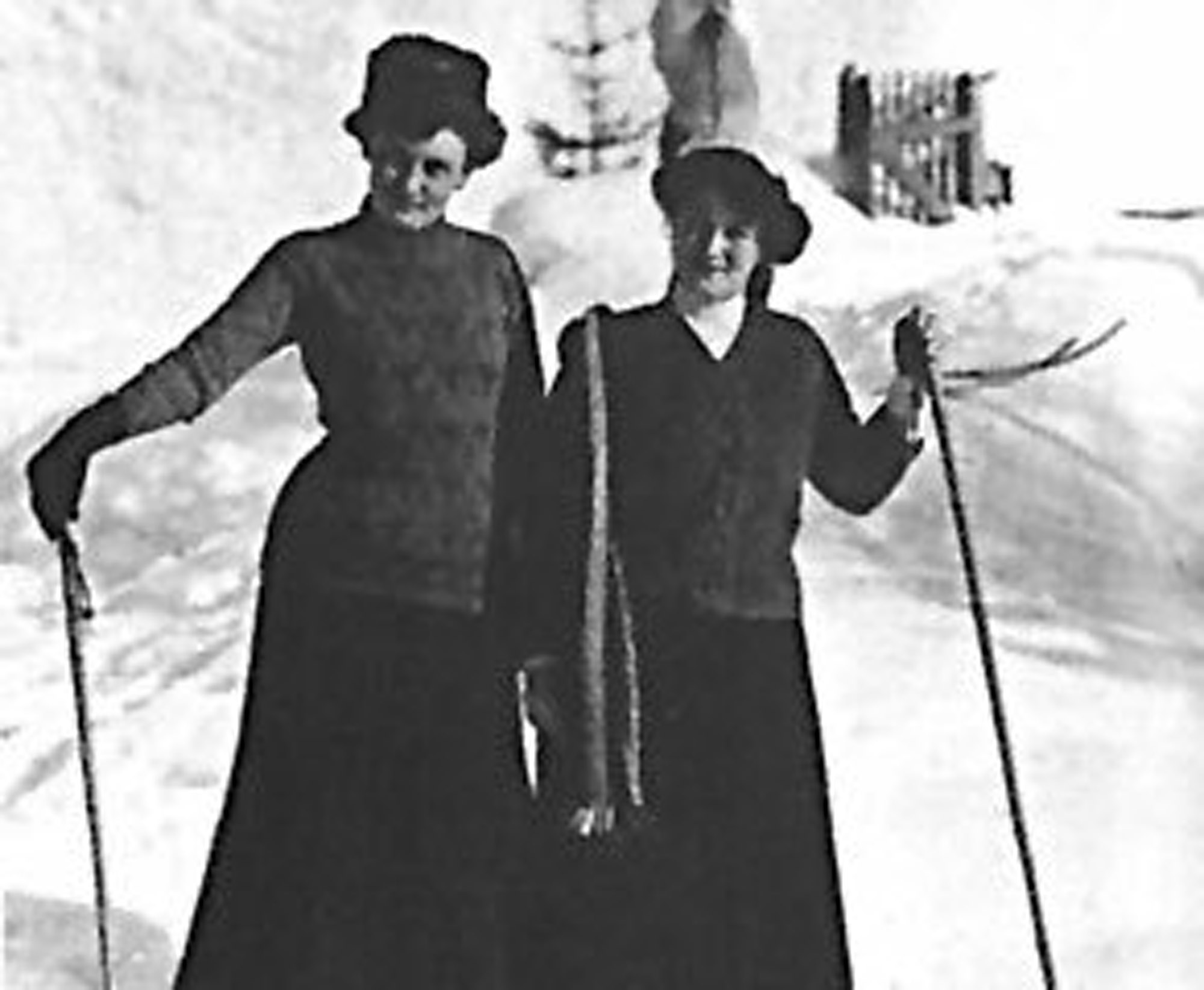 1922
Foundation of the company Komperdell
In 1922 the company KOMPERDELL was founded by the Bednar family in Vienna, where they first produced hiking, walking and billiard poles made of hazelnut wood. In these times hiking and skiing poles were still unique - but that should change quickly. The small turnery in Vienna developed into a company that already employed 50 people in 1928 and soon became one of the leading manufacturers of ski poles and quickly celebrated first successes in racing.